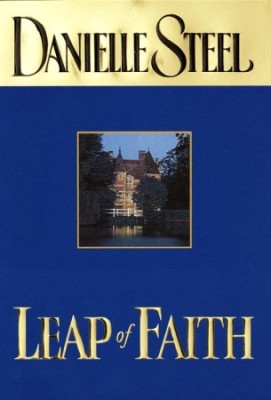 In her fifty-second bestselling novel, Danielle Steel weaves a compelling story of the power of lies, the misuse of trust–and of one woman's triumph over a devastating betrayal.
Marie-Ange Hawkins has the kind of childhood that most people dream of. Freedom, love, security in a beautiful old French château. But when Marie-Ange is just eleven, a tragic accident marks the end of her idyllic life.
Orphaned and alone, she is sent to America, to live with her great-aunt on a farm in Iowa. Bitterly resented by the old woman, cut off from everything she has known and loved, Marie-Ange is forced to work tirelessly on the farm, dreaming only of the day she can return to her beloved Château de Marmouton.
In Marie-Ange's isolated existence, only the friendship of a local boy, Billy Parker, offers comfort and hope. But her only wish is to gain an education–and escape. Then, just after her twenty-first birthday, an unexpected visitor brings startling news and an extraordinary gift: the freedom to return to France, to Château de Marmouton.
When she arrives in France, Marie-Ange learns that the château's new owner is Comte Bernard de Beauchamp, a dashing young widower who invites her into his home, then into his heart. But their magical life together, which soon includes marriage, children, and lavish homes, slowly takes an ominous turn. A mysterious woman tells Marie-Ange a shocking story, a story so chilling she doesn't want to believe it.
Not even her dear friend Billy can help her now. He is thousands of miles away. And as the darkness gathers around her, Marie-Ange must find the faith and courage to take one, last desperate step to save her loved ones and herself.
Danielle Steel's powerful novel is about being pulled into a place where nothing is what it seems. It is about being seduced and lied to and turned around, and wanting to believe the lies–until the moment comes, in one blinding instant, when survival and salvation depend on a final Leap of Faith: the only path to freedom, and life.