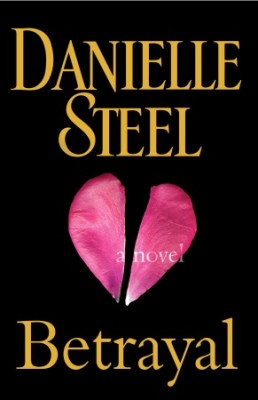 In Danielle Steel's thrilling new novel, a successful woman's seemingly perfect world is shattered when she faces embezzlement by the last person she would ever suspect.
At thirty-nine, Tallie Jones is a Hollywood legend. Her work as a film director is her passion and the center of her life; one after another, her award-winning productions achieve the rare combination of critical and commercial success. With no interest in the perks of her profession or the glitz and glamour of Los Angeles, Tallie maintains close and loving relationships with her college-age daughter and her aging father, and has a happy collaboration with Hunter Lloyd, her respected producing partner, confidant, and live-in lover. Rounding out the circle and making it all work is Brigitte Parker, Tallie's devoted personal assistant. Friends since film school, they are a study in contrasts, with Brigitte's polished glamour balancing Tallie's artless natural beauty, and her hard-driving, highly organized style a protective shield for Tallie's casual, down-to-earth approach.
As Tallie is in the midst of directing the most ambitious film she has yet undertaken, small disturbances begin to ripple through her well-ordered world. An outside audit reveals troubling discrepancies in the financial records maintained by Victor Carson, Tallie's longtime, trusted accountant. Mysterious receipts hint at activities of which she has no knowledge. Soon it becomes clear that someone close to Tallie has been steadily funneling away enormous amounts of her money. In the wake of an escalating series of shattering revelations, Tallie will find herself playing the most dangerous game of all—to trap a predator stalking her in plain sight.
In this riveting novel, Danielle Steel reveals the dark side of fame and fortune. At the same time, she brilliantly captures a woman's will to navigate a minefield of hurt and loss—toward a new beginning.