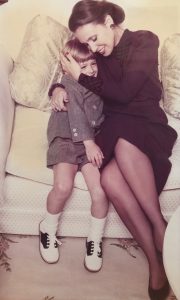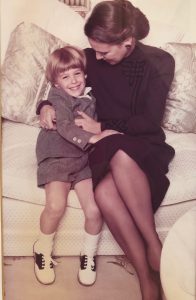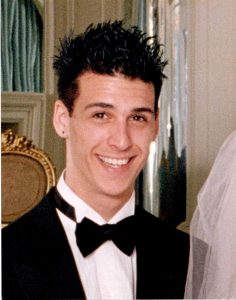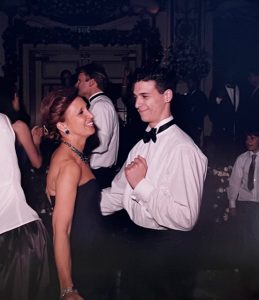 Hi Everyone,
I hope things are rolling along, and it's turning out to be an interesting, lively productive September.
This week is off to a hard start for me, predictably.  September 20 is the hardest day of the year, every year, for me. It's the anniversary of the day I lost my son Nick to suicide, as many of you know, from this blog and the book I wrote about him, "His Bright Light" (published by Random House). It's a portrait of him throughout his life, as an exceptional, gifted child, later a talented performer/singer/lyricist musician. The exciting and often fun life he led, and his lifelong battle with mental illness in the form of Bipolar Disease. His victories and his challenges, he was a very special person, and a beloved son. He died at nineteen, and took his family's hearts with him. But we're all still here together, remembering him and loving him, every day, and trying to help others in his name (through the Nick Traina Foundation).
I first realized that Nick was "different' when he was about 18 months old, in a fuzzy yellow sleeper, with feet, and probably even before that. He walked at 8 months, and talked at 8 months. When people asked his name, he answered "Incredible", because that was what people said about him, and he thought it was his name. He spoke in clear sentences in two languages at a year old, and had serious conversations with me. He loved music, and grew up to be the lead singer in a band, composed music, wrote lyrics and sang, and toured with a band that was becoming successful. In the end, the tours did him in, and were more than he could cope with physically, which were ultimately part of the end. And he fought a valiant battle against Bi Polar, and had a full life he enjoyed in spite of it. He was essentially a happy person, and was up more than he was down, but the downs were ferocious. And he was born and lived at a time when the psychiatric norm was not to diagnose or treat Bi Polar (manic depression) until patients were in their 20's. Today, they treat and medicate three and four year olds for bi polar. By the time Nick was 4, it was absolutely clear that he was Bi Polar. But he wasn't medicated or treated and no one would believe me, until he was 16, and by then he was too ravaged by his illness for the meds to be enough to save him.
I think Nick would say that he led a good and full life in spite of his illness. He crammed more into it, experiences, talent, victories, a professional music career, many girlfriends (!!!) than most people manage in 60 years. But his illness was always with him, lurking in the background. When I read his journals after his death, he began contemplating suicide from the age of 11, which I didn't suspect then. He made his first attempt at 18, and in the next eleven months, he made four attempts, and succeeded on the last one, at 19. We tried everything before that, therapy, medication, a few hospitalizations which I tried to keep to a minimum, they only made him worse, an outdoor survival camp with therapeutic help. We tried innovative treatments and classical ones, different doses of a myriad medications. We never gave up. And in addition to practical help, we just loved him. He had 8 siblings who adored him. And we did everything to keep him happy, safe and alive. It was a hard battle to lose. He was an extraordinary human being, loving and talented, with an outrageous sense of humor. When I think of him, he was always laughing.
Like cancer, and just as serious, MANY people survive and live good lives with Bi Polar Illness, and some don't. Just because Nick didn't survive doesn't mean that everyone with Bi Polar will die, but some do, and it needs to be taken seriously. Medication is vital, and often when Bi Polar sufferers feel better and 'normal', they stop taking their meds, and then it becomes a high-risk situation, that can have disastrous results. My message to people with Bi Polar Disorder reading my blog is "Stay On Your Meds!!!"Please!! and Get Help.
Suicide is such a sad waste and a huge loss for everyone who loves the person who commits suicide. It is a loss for us all, of talented people, good people, young children, old people.
Suicide is the 2nd most common reason for death in young people under the age of 25. (Road accidents are first). Children commit suicide as young as 6 years old, although some states won't allow the cause of death to be listed as suicide under the age of 13, but they do it, and write suicide notes in crayon. You have to be alert as a parent, a teacher, even as a friend if you sense that someone is at risk for suicide. Every single life matters, and even if you feel unloved and alone, there is someone who cares about you, and will be devastated by your death.
So, Monday Sept 20 is the hardest day of the year for me. I have mostly happy memories of Nick, because he was such a busy, positive, strong, and loving person—-and so funny!!! And he is no more 'gone' on that date than he is on any other day. But no matter how long it has been, or whatever I do on that day, aside from all the happy memories I have of him, the memories of that day flood me on the anniversary and nearly drown me sometimes. Grief is a sneaky thing, you think it has gone away, and then it leaps out at you when you don't expect it, and squeezes the air out of you. But with every loss comes a blessing and a gift, the joy of their lives, the love that you shared, the things you learned together, the laughter, the love.
When Nick died, my doctor gave me a Dreidel, a little wooden Chanukah top with Hebrew letters on it, and he said that the letters said "A great miracle happened here" I thought he was crazy, but he was right. Great things have happened even since his death. We started two foundations to fund organizations that provide hands on help and therapy for people with mental illness, and thousands of people have been helped, all because of Nick.  Nick's life was a miracle for us, and for me. And he never leaves us.  We cannot lose the blessings he shared with us, they are forever.
And however hard it was to lose him, or however hard the anniversary is every year, no matter how great the loss, Nick was a miracle in our lives. I got a letter last week from a woman who met him when he was 3, and told me how much joy he gave her. He lives on in so many hearts, and I will love him with all my heart forever, every hour of every day. His siblings and I share even more love because of him, and the joy and love and courage he shared with us and taught us. And I will always be grateful for him.
Have a peaceful week, and cherish those you love.  Celebrate Joy, and Life, and laughter and love because that's what Nick did, and the lesson Nick left us.  Life is to be celebrated, shared and enjoyed. Don't waste a minute!!!
with all my love, Danielle