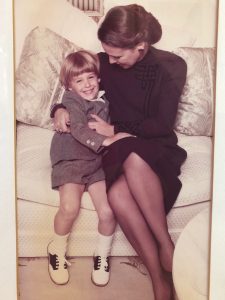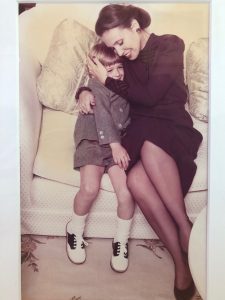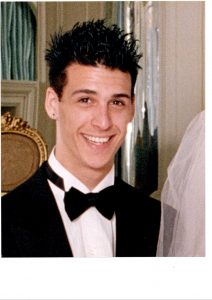 Hi Everyone,
I hope you've had a fun week, or an interesting one. I've been busy with my usual September buzz and burst of energy after the summer, enjoying doing Instagram, writing the blog to you, working on new books, with a new book that just came out in hardcover 2 weeks ago, The Dark Side, which is a thriller, and an exciting book. I hope you love it!!! And have time to read it!!!
On the personal side, this is always a serious, quiet week for me, full of memories, introspection, quiet moments and tender thoughts of my son Nick.
Most of you know that he suffered from bi polar disease, which I suspected when he was two, was certain of by the time he was four, and at the time, the standard in psychiatry was not to diagnose the disease until someone was in their twenties. It was considered "early" when he was finally diagnosed at 15, and medicated at 16. Within weeks of medication, he said he felt normal for the first time in his life, and acted accordingly. Lithium was a miracle drug for him, and is often still prescribed today. Things are very different now, many years later, children are diagnosed and medicated as young as three. It's believed now that if you are medicated later, the brain is affected from not being medicated sooner, and it is much harder to keep the disease in control than if you're medicated as a young child. But no one knew that then, and I went from doctor to doctor, begging for help, which came too late for him. As with any disease, whatever it is, some people have wonderful results and survive and live well even with the disease, and others aren't as lucky. There is an element of luck and destiny, as well as treatment.
Nick was an extraordinary person, all his life. He walked at 8 months, at a year he spoke in sentences in 2 languages. He was funny, charming, brilliant, talented in writing and music, he had an outrageous sense of humor, a remarkable mind. People with bi polar disease are often very talented, and so he was. At 16 and 17, he became the lead singer in a band which was on its way to success, toured nationally, had a following of young people (reggae and punk), had done several CD's, and wrote the lyrics to his songs. He made an enormous impression on everyone he met, had a kind heart (did free concerts in homeless shelters), and was adored by his eight siblings, his father, and me. There are some people who are just very special, and he was one, he crammed an entire lifetime into 19 years, and his light burned so brightly that I suppose he wasn't destined to live long.
He came home from a rigorous national tour, exhausted, and hit a low in his disease. His bi polar illness had been harder and harder to control with medication for the past year. At eighteen, he stopped taking his medication, thinking he was fine then, and made three suicide attempts, and at 19, he made the final one, and lost his lifelong battle with his illness. He really fought a noble fight to overcome it—–and many many people do survive with bi polar illness and lead good lives with treatment and medication. But we lost him at 19, by suicide, on September 20. His whole life was such a gift to us, and I am so grateful for every moment we shared. As someone said at the time, if love could have kept him alive, he would have lived 100 years. He was not destined to live a long life, but he lived a very productive one, and was happy much of the time, and spread joy everywhere. And he was immensely loved.
Losing a child is an enormous challenge, and my heart goes out to anyone who has lost a child. But we must also remember that every moment with them is a gift. And not everyone is destined to live a long life, unfortunately. I wrote a book about him, to honor him, and share our experience with other people dealing with the disease, "His Bright Light", the story of Nick Traina. We established a foundation in his name The Nick Traina Foundation to support organizations that offer hands on treatment to mentally ill people, both young people and adults, and we support organizations involved in suicide prevention. And a year after he died, I started a street outreach team to help the homeless, also in his name, because it was a cause he cared about a great deal too.
He was a wonderful person, an adorable boy, a great gift to all those who knew him (I still get letters from people who met him, even once, and said their lives were changed forever by him), and he was certainly a gift to his whole family, and to me.
The anniversary of the day he died is hard, but the overview of all of it is how blessed we were, how wonderful he was, and how lucky I was to know and love him and be loved by him. We were remarkably close because we went through so much together, and tried so hard to save him. He wrote me a wonderful letter before he left that made me laugh through my tears. He was unforgettable in so many ways.
So the 20th will be a bittersweet day, but I can only remember him now with love, joy and gratitude.
May his memory live forever, in my heart and yours.   Godspeed…..I love you, Nick, always and forever, "bigger than the sky", as Nick used to say.  And may you be blessed, my faithful friends, who share these moments and memories with me.
I wish you a peaceful week,
love, Danielle