In the early morning hours of July 4, a hero emerged in an old Victorian home in Los Angeles. The hero was a man I've known since he was a boy, named Sam Ewing, known to his friends as Sammy.
I first met Sam in his teens, a wiry funny lively, bright boy, full of life, with a passion and gift for music. He wanted to be a writer when he grew up, and was one of my son Nick's two very best friends. They met on the music scene when both were playing in bands as kids. Nick's was on a track toward success, and he and Sammy became fast friends. The boys spent time together, with their other friends, always dedicated to their music, and talented writers. Sammy was always fun, funny, the two were often up to harmless mischief and thought starting food fights among their friends was great sport. They had good years together in their teens, happily chasing girls, constantly playing music. They were part of a group of close 'guy' friends, and were a trio of good kids, with another close friend of Nick's named Max. The three boys were inseparable, and Sammy came on vacation with us several times with our family. As an only child, Sam thoroughly enjoyed and was welcomed into our big family, with siblings both older than Nick, and younger. Sam fit right in and was always welcome and part of the fun.
Sadly, tragedy hit their group early on. Nick's closest childhood friends fell one by one, to accidents (one hit by a drunk driver while crossing a street in the crosswalk), Nick's suicide at nineteen. Then their friend Max's suicide later. One by one, like the ten little Indians, they disappeared. Sammy was 3 years older than the others, and as of three years ago, was the last survivor of the group. He turned 40 in April. And after Nick's death, he took on the role of stand in big brother to Nick's younger siblings, a role has continued faithfully, and was particularly kind and attentive to my youngest daughter, trying to stand in for Nick. He worked in my office for 7 years after he finished college, was much loved by all, still played music in various bands at night, and tried to start a budding career as a writer, working on a novel, and writing under the pen name of Sam Winston. He had talent, life, energy, bright ideas, friends and a mother who loved him. He began in San Francisco, and moved to LA in the last year to add new horizons to his life, and worked on the music scene, still writing.
In LA, he moved into an old Victorian house with 4 roommates. And on the night of July 3rd, an electrical fire broke out. Within seconds, the house was filled with heavy black smoke. Sam came out of the house, found himself alone on the street, waiting for the fire department to arrive, and none of his roommates came out. Overwhelmed by the smoke, his 4 roommates were dazed, as Sam saw the house begin to collapse in the flames and smoke. Without hesitating, he rushed back inside, found his roommates, and one by one carried them to safety. Two were critically burned, two less so, and one by one he got them out of the smoke and flames. A hero was born in that moment, and no one who knew Sammy is surprised. It is so typical of the good person he was. And as he got the last of them out, the fire raged even further out of control, Sam was trapped and killed. His heroic act, saving four friends cost him his life. 62 fire fighters fought the fire for an hour before bringing it under control, with one of the firemen severely injured as well. Too late for Sam. There is nothing left of the house but shock and memories, Sam's act of heroism, and the four people he saved and sacrificed his life for.
Although you didn't know him, I cannot let this boy's life slip away without saluting him, without sharing his act of heroism with you. My family is overwhelmed by sadness at this loss, his mother who raised such a great boy and human being, his friends who benefited so greatly from his goodness. We salute him now with love and honor, admiration and tears. We will feel the loss forever. The 'six little Indians' who were best friends are together again, laughing, making music, celebrating the brief lives they shared with us. There will be a food fight in Heaven, and beautiful music, great writing, the boys who were such good friends are together again. And Sam left us after saving four lives, of grateful friends who will remember him forever with awe for saving their lives and giving up his own to save them.
May he rest in peace, may he be remembered with joy and tenderness and love. We will miss him forever. I could not let him slip away in private sadness, and wanted to share with you the story of this heroic young man. There is another bright star in Heaven now, a bright shiny new one…..Sammy Ewing….the writer, the musician, the devoted son, the beloved friend, the adopted big brother, the boy who teased me and made me laugh as a kid, and touched us all as a man, an extraordinary human being who did what few of us would have the courage to do. Dance on, beloved Sam, may you be remembered forever and forever blessed. And surely, by all of us who knew you, you will be loved for the rest of time.
with all our love, and mine, Danielle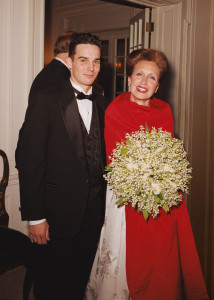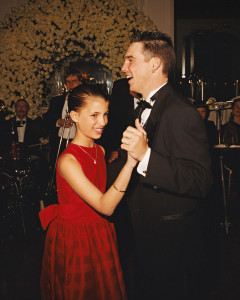 Photos by Eliot Holtzman