Hi Everyone,
I hope everyone is fine and doing well. I have Book News for you today—–two new books!!!! Both are coming out next Tuesday, on May 3rd.
I have a new hardcover coming out, "The Apartment", about four young women who meet each other when they become room mates, sharing an apartment in Hell's Kitchen in New York. Many, many years ago, Hell's Kitchen was one of the most dangerous neighbourhoods in New York, home to several conflicting gangs who clashed regularly. It was an area no one respectable wanted to live in, or even walk through, on the West Side of New York, and deserving of its name. Today, all those once bad neighbourhoods, Hell's Kitchen, the Bowery, parts of the lower East Side, have become gentrified, even fashionable, rents and sale prices have skyrocketed and they are highly desirable. Today, Hell's Kitchen is an interesting mix of renovated old buildings, some of which were warehouses, and some beautiful newer buildings. It's near the theater district, ballet schools, and some of the more creative areas in New York. So the apartment in the book is there, there is even a terrific produce market and flea market there on the weekends to add local color. The four young women in the book meet when they get together to share the apartment, and most of them didn't know each other before. One is a young writer/playwright, involved with a much older Off Off Broadway theatrical producer, who is clearly taking advantage of her naiveté and her talent, and she is foolishly and madly in love with him. She grew up in LA, and is the daughter of successful TV producers. The other room-mate is a young shoe designer from San Francisco, with lots of talent and ambition and a horrible boss in a shoe company going nowhere. Her mother scrimped and saved to put her through design school, the young designer has very little money, and needs to share the apartment, a loft in an old building. The third room mate has a very successful job in the financial world, and a very dashing, handsome boss. And the fourth room mate is a Resident/medical student, who has no time for anything except her shifts at the hospital, and she has an identical twin who is a very successful and daring top model, with a slew of bad, dangerous boyfriends. The mischievous twin loves to show up with her own key, and fool the other room mates, as to which twin she is, often masquerading as her medical student sister. One twin naughty and one nice, which adds some spice to the group in the apartment. The room mate who works on Wall Street has a really great boyfriend who owns a restaurant in the neighbourhood, and keeps them well fed, and they host a family style dinner at the apartment every Sunday night for their friends. The book is really about the relationships that form among friends once they leave home and set out on their adult lives and careers. The four women are in their twenties and early thirties. All are from other cities. The young woman in finance grew up in Boston in a fairly broken family (her brother also moved to New York and works in PR). And the medical student/Resident moved to New York from Atlanta (Her parents hate each other after a bad divorce, and her father is remarried to a very young woman). The book is about the room mates' hopes, dreams, and lives in New York, and who they become as they grow up, in the same apartment, and become good friends. It talks also about their families at home, and how their families affected them growing up, as is the case for all of us. Our original families leave their mark on us, both good and bad. The book is exciting and fun, warm and real as they face victories and disappointments, and some shocks as they learn more about the men they date, the people they meet, and those in their immediate circle, and at their jobs. It is a time in life which is important and forms us all as we become independent and grow up, often far from our original homes. I really hope you love the book, and reading about the four women in it and all that happens to them.
The other book coming out on May Third is my second 'Pretty Minnie' book, an illustrated children's book, inspired by my white long haired teacup Chihuahua Minnie. The illustrations are just adorable, by a talented illustrator, Kristi Valiant. This second Minnie book is "Pretty Minnie in Hollywood". Minnie lives in Paris, goes to Hollywood, and stars in a movie. She gets to wear lots of pretty clothes, stay at a fancy hotel, and wear a sparkly gold dress in the movie. Little girls will love this book and Minnie's adventures. I LOVE writing children's books. This is a huge splash of happiness, and fun, watching Minnie on all her adventures, in her adorable clothes. Lots of glitter, and the cutest illustrations ever. If you have a little girl in your life, she will love it—-I even give the Minnie books to my grown up friends who love clothes or dogs or know my Minnie. I really hope you love it!!!
So I hope you enjoy my new books as much as I did writing them. I am thrilled to share them with you.
Lots and lots of love, Danielle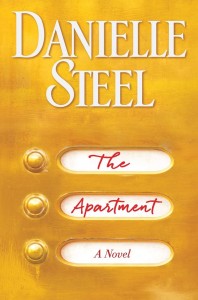 Preorder: http://bit.ly/1XqGf0x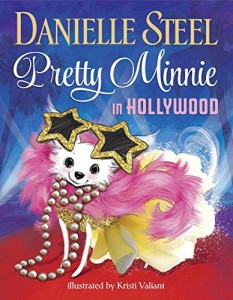 Preorder: http://bit.ly/1Sc1fdm