Foundations redone
Our foundations are very important to me. Both were inspired by my late son, Nick Traina, who died in 1997.
The main foundation, The Nick Traina Foundation, is dedicated to the plight of the mentally ill. We fund organizations, mostly in the San Francisco area, that provide hands on treatment and therapy for those sufferring from mental illness. We focus as part of that on the prevention of suicide. And also part of our mission is the prevention of child abuse. And since Nick was a dedicated musician, we also provide a scholarship at the San Francisco Conservatory to student impacted by psychiatric issues.
We give grants to many organizations which we vet thoroughly, visit to see how our funds are being used (and the generous donations we receive from caring donors), and we are very proud of the work they do, and the results they achieve. The organizations we fund serve children, young people and adults, and our primary interest is hands-on treatment, to treat acute needs.
The foundation is fully funded by proceeds from my book about Nick and his battle with bi-polar disease , "His Bright Light", and by donations. It is a 501 ( c) (3) foundation, so all donations are tax deductible to the donors. And we are so grateful for the help we receive, which allows us to continue the work.
For many years, as an additional source of income to The Nick Traina Foundation, we gave a gala benefit called The Star Ball, which was immensely popular, and brought in much needed funds. But in a tight economy, we stopped doing the Star Ball and send out donation requests, so that every penny we get can be put to use for treatment, and none is spent to put on the benefit. Our last one in 2006 was our best with a dazzling performance by Sir Elton John, a speech by Sidney Poitier, and Sharon Osbourne as our MC. Like all of the Star Balls, it was attended by well known Hollywood Stars, and distinguished celebrities, political and social figures. It was a fabulous event!
Pictures from the Star Ball: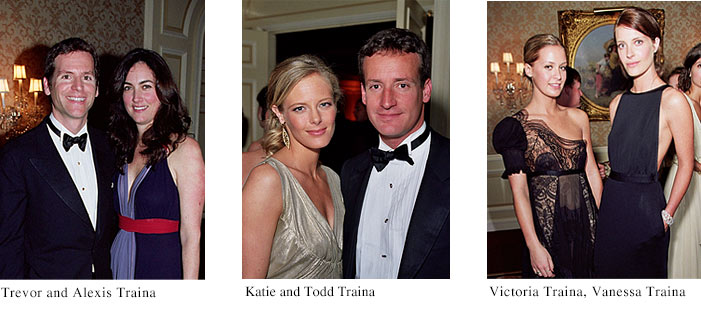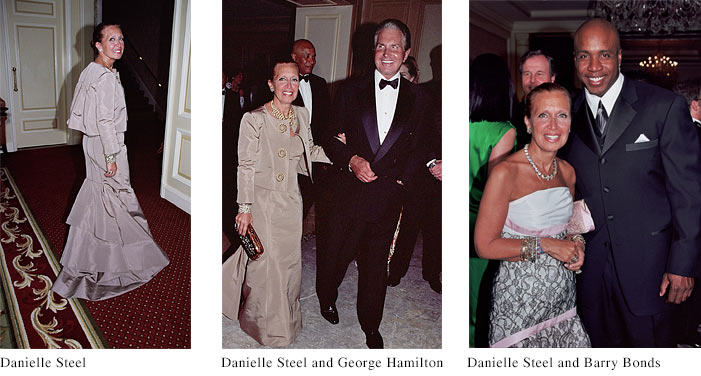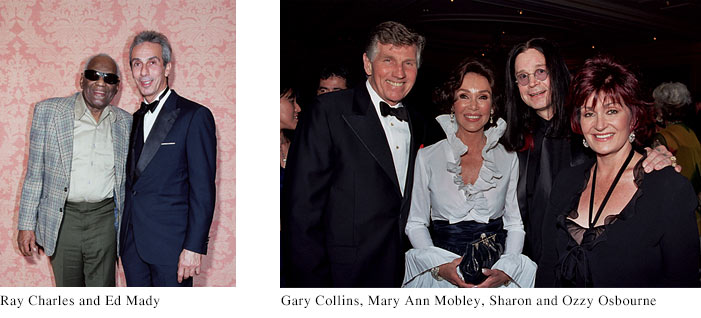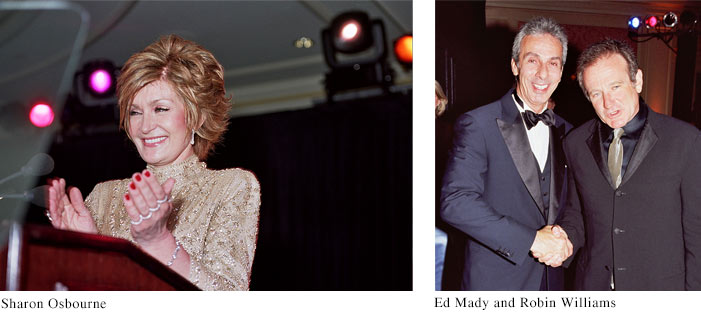 photos by Thomas Gibbons
Some of the organizations the Nick Traina Foundation has given support to:
Adolescent Counseling Services
American Association of Suicidology (AAS)
At the Crossroads (for homeless youth)
Caduceus Outreach Services (psychiatric treatment on the streets for the homeless)
Child & Adolescent Bipolar Foundation
Children of Shelters
Children's Advocacy Center of Manhattan
Crisis Support Services of Alameda County
Glide Foundation
Homeless Children's Network
Homeless Youth Alliance
Homeless Prenatal Program
Huckleberry Youth Programs
Juvenile Bipolar Research Foundation
Kara (grief support and education)
Kids in Crisis
Kristin Brooks Hope Center (suicide prevention)
Larkin Street Youth Services (for homeless youth)
MusiCares (psychiatric assistance for young musicians)
NARSAD (invests in the most promising research projects in mental health)
National Mental Health Association (for treatment)
National Alliance on Mental Illness (NAMI)
National Depression / Manic-Depression Association (DMDA)
New York University Child Study Center (for treatment)
Sage Project (for abused women)
San Francisco Child Abuse Prevention Center
San Francisco Community Clinic Consortium (preserving community-based health care)
San Francisco Mobile Crisis
San Francisco Study Center (SF Child Crisis)
San Francisco Suicide Prevention
San Francisco Conservatory of Music (scholarship in Nick Traina's name for student with psychiatric issues)
Shelter Network (helping homeless families and individuals)
St. Mary's Medical Center Foundation (for adolescent psychiatric unit)
St. Mary's Medical Center — McAuley Health Center (psychiatric unit for adolescents)
St. Mary's Medical Center — Youth Care Initiative
St. Vincent's School for Boys (bed for child/adolescent with psychiatric issues)
Tenderloin Homeless Youth Alliance
The George Washington University (psychiatric program for anti-suicide program)
The Samaritans (suicide prevention helpline)
The second foundation was started to allow us to organize, fund and run a street outreach program to help the homeless in San Francisco, many of whom suffer from mental illness as well. For eleven years, we provided supplies to them, delivered by a 12 person team, with four trucks full of warm clothing, rain gear, sleeping bags, tarps, useful tools for life on the streets ( flashlight, umbrella, eating utensils, water bottle, etc), hygiene supplies, and a three week supply of packaged food that didn't need to be cooked or refrigerated. We went out every three weeks to supply 300 people, ten months of the year. It was a true mission of love.
The foundation is called "Yo! Angel!" and was fully funded by me. We did our work anonymously for all our years on the streets. And I wrote a book about our experiences, "A Gift of Hope". It is my hope that the book will open people's eyes and hearts to the dire situation of the homeless population. And I have lent my voice to this important problem in all our cites today.
"Yo! Angel!" is also a 501 ( c) (3) foundation. And the outreach program has been suspended for the time being as the cost of running it became prohibitive, and we don't have the fund drives that we do with the Nick Traina Foundation.
We are very proud of the work we do, and the foundations are very dear to our hearts. We work hard for the cause of mental illness.